I have been away on a wonderful holiday in a beautiful destination. The destination is none other than the  the picturesque state of Kerala. No doubt it is referred to as the God's Own Country. The lush greenery, the serene setting, the exotic food and the rejuvenating ayurveda all go to make provide it the perfect setting for a wonderful holiday.
 

Every time I visit this beautiful land it makes me absolutely nostalgic. Yes, that's right I originally belong here. Although have spent most part of my life outside Kerala, however, the summer vacations meant having a great time with the entire family, cousins and all. I still don't seem to have enough of this wonderful place however long I stay on.
 

I would like to take you along with me and visit the beautiful locations through my lens view. My next few blog posts are going to be a part of my Kerala series. Beginning with the train journey here are some shots of India as it is. With stark contrasts from the metropolitan life, the interior areas definitely have a simplicity and charm that no urban city can offer.
 
Food at the station from stalls like these can be absolutely lip-smacking (however, you have to be really careful as to what you eat while traveling).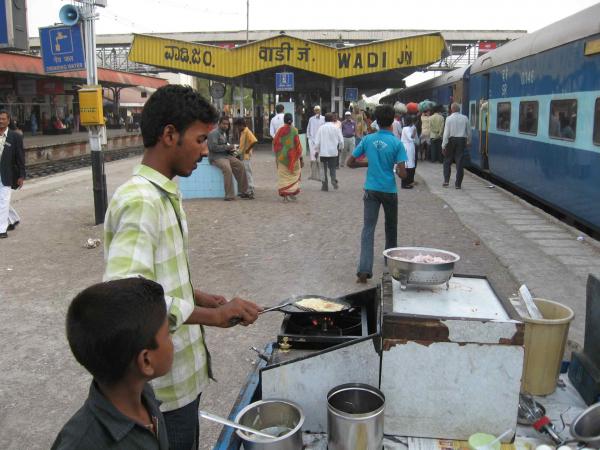 This man making an omlette is a familiar sight that you would witness at many of the stations in India. Bread and omlette is a favorite with many while traveling.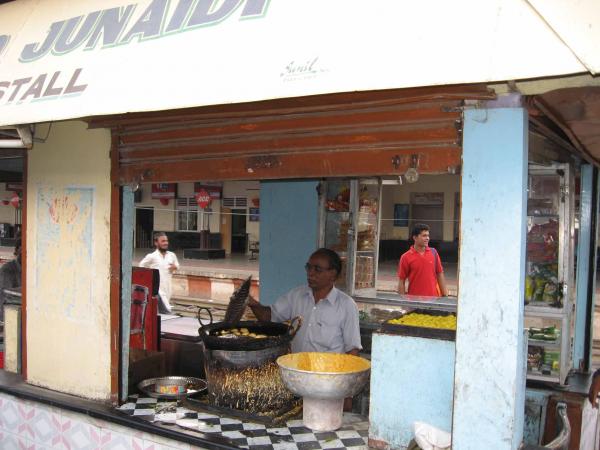 This vada pav food stall at the Wadi station is yet another irresistible corner.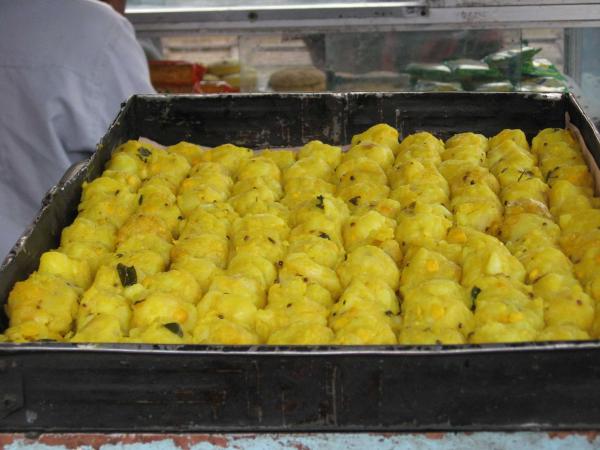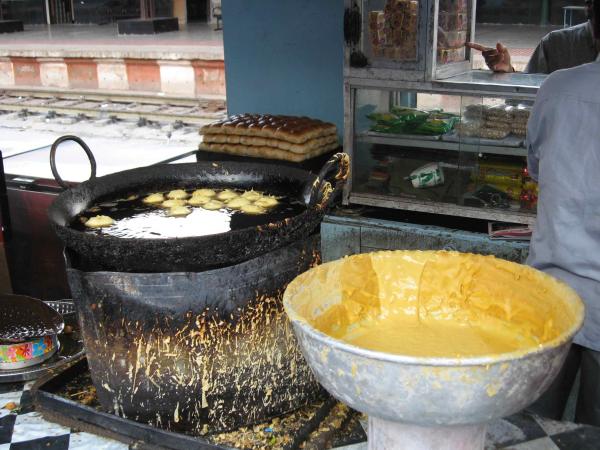 Vada Pav is a staple diet in the state of Maharashtra. "Pav" refers to a type of bread. The pav is split into two and stuffed with a vada (or a potato fritter). The vada is actually a potato mixture that is shaped into a ball, dipped in chick pea flour batter and deep fried. Served with green chillies and garlic chutney it is a mouthwatering combination.
 

The food served by the railway authorities is definitely a safe bet while traveling. Lunch and dinner is a simple fare that consists of rice, chapaties, dal(lentils), subzi or vegetables and curd. The best way to see India is by going on a train journey however, if you do not have too many days at hand then there are several airline options with attractive fares.
 

In the coming days I would like to take you with me on my holiday to picturesque backwater country – Alleppey where I enjoyed my stay at a 150 year old home that has been beautifully converted into a heritage hotel. Oh! there's lots of travel and yes, definitely food that would make it a truly enjoyable experience for you.