Beer Guzzling Obama More Likeable Than Teetotaler Romney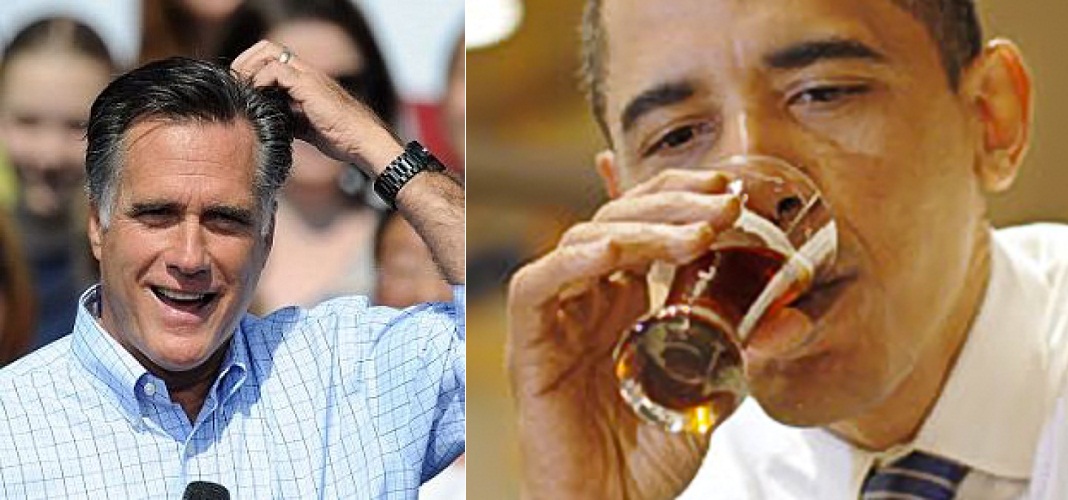 An epic battle is being fought between Presidential post nominees, Mitt Romney and Barack Obama and it has nothing to do with politics. It is being fought out of bottles of beer and the President is doing all the drinking. The other nominee, Romney, doesn't drink at all but it seems he is losing out the battle just because of that. Regular poll opinion surveys point out that Obama is inching towards a lead in the run-up to the November elections.
Could it be because he looks more familiar to the average American because of keeping a beer bottle handy always? Well, it seems so. Poor Romney, who could have thought that being a teetotaler could cost you the Presidency!
Image Courtesy: justkhaotic, reason