Matt Damon's Charity Cook-Off On TV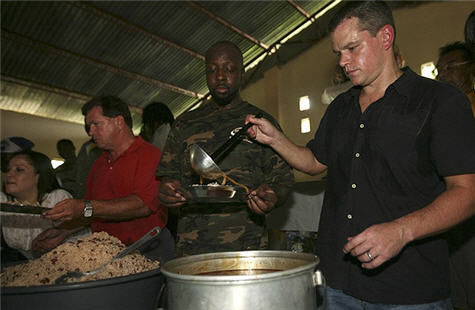 You may have seen him dominating onscreen in his 'Bourne Identity' avatar but Hollywood heartthrob, Matt Damon, is soon going to dominate in the kitchen as well. More importantly, what he cooks will be there for the whole world to see and judge.
Taking a break from his film career, Damon is set to appear on the Food Network show "Cooking Live!" On this show, he will work as a sous chef for Chef Ming Tsai, helping to cook a six-course meal to raise charity for the "Family Reach Foundation." The Foundation helps to provide funding for medical expenses of poor families.
Image Courtesy: yourcelebritystuff