Herbal Remedies For Melasma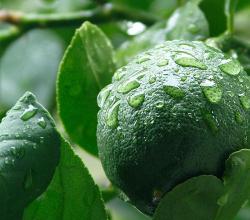 It is a disorder that causes discoloration of the skin. Safe herbal remedies are gaining popularity to treat this condition which is commonly seen in pregnant women due to hormonal changes. Men are also affected by melasma in rare cases. It leads to uneven patches of discolored skin on the  forehead, cheeks and lips. Stress and genetic makeup are contributing factors. Read on to know how herbs can be useful
home remedies for melasma.



Herbs That Help Melasma
Lemon juice has natural vitamin C which is a good bleaching agent and gradually lightens skin. It is safe to use in pregnant women too. A few drops can be mixed in 2 teaspoons of milk and applied on skin. Leave it to dry and rinse with cool water.

Licorice which is extracted from the root of a plant has good skin lightening abilities that can be helpful in treatment of melasma. A face mask made of the dried root should be used daily.

Turmeric has been used traditionally in countries like India as it decreases skin darkening on regular use. Mix the fresh or dried root in curd and apply a generous amount to skin. Curd contains an acid called lactic acid that is commonly found in chemical peels recommended for dark skin.

Ferulic acid which is found in greens like artichoke can play a role in inhibiting excess melanin formation. This extract can be used for topical application.

Some studies have shown that when pomegranate is consumed, the antioxidants in it nourish the skin and reduce the number of melanin forming cells.

Cinnamon powder mixed with honey can get rid of dark spots on face, at the same time tone and moisturize the skin. Use it every night before going to bed.
The above herbal remedies will gently lighten the skin so that melasma will no longer be a cause of worry. Managing stress at home and workplace is also an indispensable part of the treatment.  
Image Credit ifood.tv