The Secret Behind Ulrika Jonsson'S Dramatic Weight Loss Revealed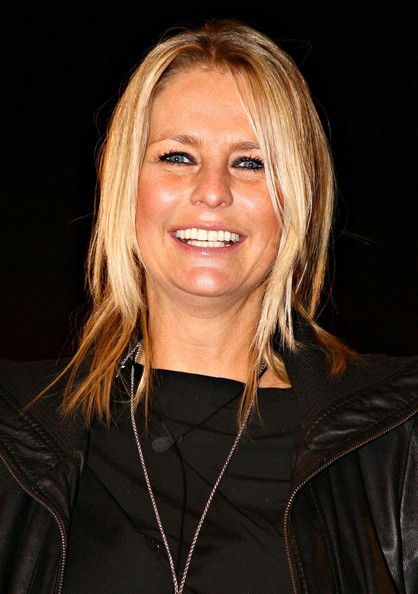 The secret behind Ulrika Jonsson's dramatic weight loss revealed - roared the news paper headlines. Ulrika Jonssons weight loss grabbed headlines during the recently concluded British Comedy Awards. People who once raved about Ulrika Jonsson's enviable figure were startled to see her painfully thin form when she attended the British Comedy Awards.  The TV presenter revealed the secret of dramatic weight loss by admitting that she was going through debilitating back condition, which has left her in heart wrenching pain.  Ulrika admitted that the intensity of this pain has crashed her weight to seven-and–a half stone and said that the "degenerative disc disease" has even killed her appetite and left her to mend with threatening mood swings.


Ulrika said that this "degenerative disc disease" has not only led to dramatic weight loss but has also taken toll on her relationships too. But this is not the first time Ulrika Jonssons weight loss has been in news; she first hogged limelight in July 2008, when she dramatically shed her five stone weight post the child birth. During her fourth pregnancy Ulrika had gained five stones. Ulrika said that she has brought about the dramatic weight loss by following the combination of right exercises and healthy diets.  As a first step towards dramatic weight loss Ulrika went under knife to reduce her breast volume way back in 2007. I clearly remember how getting inspired from Ulrika Jonssons weight loss many of the weight loss aspirants followed the simple funda of right eating and exercising. She also talked about certain food moratoriums that she imposed in order to stay fit.
Coming back to the recent happenings Ulrika Jonssons weight loss has triggered concerns from all quarters of life. The health experts may fear that the young ladies may follow the suit without realizing that there are sordid tales of pain and agony behind Ulrika's dramatic weightloss. We can clearly judge the disappointment in Ulrikas words when she says that 'I had lost my hunger not just for food, but for life. Food is a happy thing for me and I was desperately unhappy, so there was no quick fix solution of hearty meals.' She says that the pain has made her a stronger person and she is all set to face the life with new challenges. During her recent interview to HELLO magazine it appeared that throughout the last year Ulrika was largely disappointed with other health issues.  It seems that at times she struggled to keep  her hopes alive. Now Ulrika has decided to curb her debilitating pain and straighten out dramatic weight loss by following stricter diet and exercising pattern. Ulrika aims to recreate the muscles that she has lost and is now solely concentrating on eating healthy.  She also adds I need to get my strength back. It won't happen overnight, but what I do have is my determination.'
Image Courtesy: zimbio.com