Alton Brown Diet - How Celebrity Chefs Are Losing Weight To Look Good On TV!
When celebrity chefs endorse losing weight by becoming role models for the purpose themselves, the effects can be simply mind blowing! Losing Weight is a challenging task and unless you are highly motivated for the purpose you cannot expect to see great results. Celebrity Chef ,Alton Brown, Food Networks Host and author of one of the most popular cookbooks of the present times, disapproved his heavy physique, on viewing himself on TV and set his  best foot forward determinedly in his mission of losing weight. He came up with the Alton Brown Diet , which is effective and easy to follow and is claimed to work for one and all. 
This is what Brown's got to say "Celebrity chefs are the high priests of the food craze that is partly responsible for the fattening of America. We helped people get into this mess. I don't see why we shouldn't help get them out."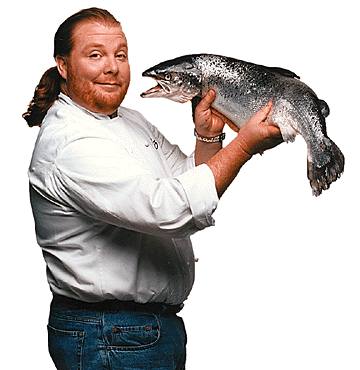 According to Brown, there are more celebrity chefs like him who are on the losing weight spree. Even Mario Batali, the lardo spread cultural signifier , has also shed quite a lot of pounds recently. The celebrity chefs seem to have used a simple set of methods which should ideally work for anybody, because they've worked for people who stay in the vicinity of tempting food, throughout the day. Just read them up on TIME  . Image Courtesy : AVClub, Starbulletin